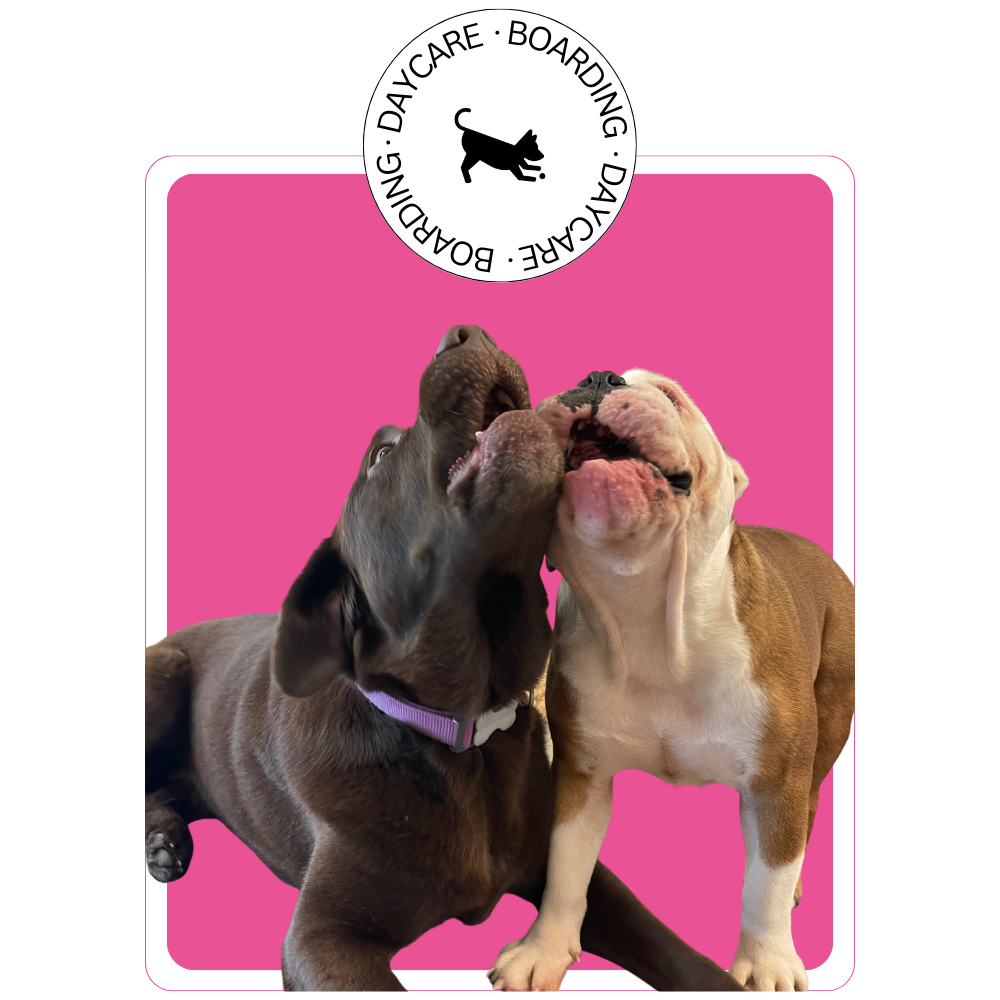 A cage-free daycare for your free-roaming doggies. Leave your little ones in the tender care of our staff and your doggies will return home happy and rejuvenated.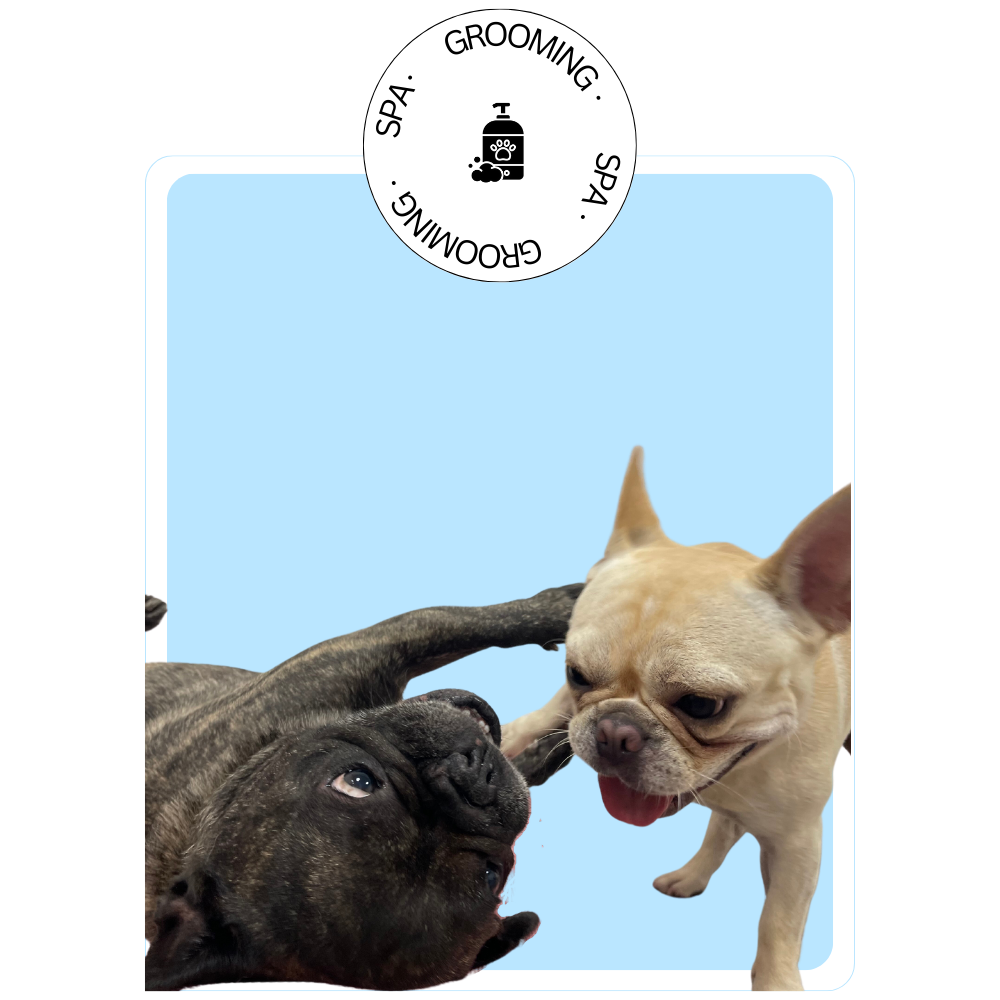 A low-stress grooming place trusted by our customers. We guarantee your little one will leave Doggie Retreat fresh and ready after a good grooming and spa session with us!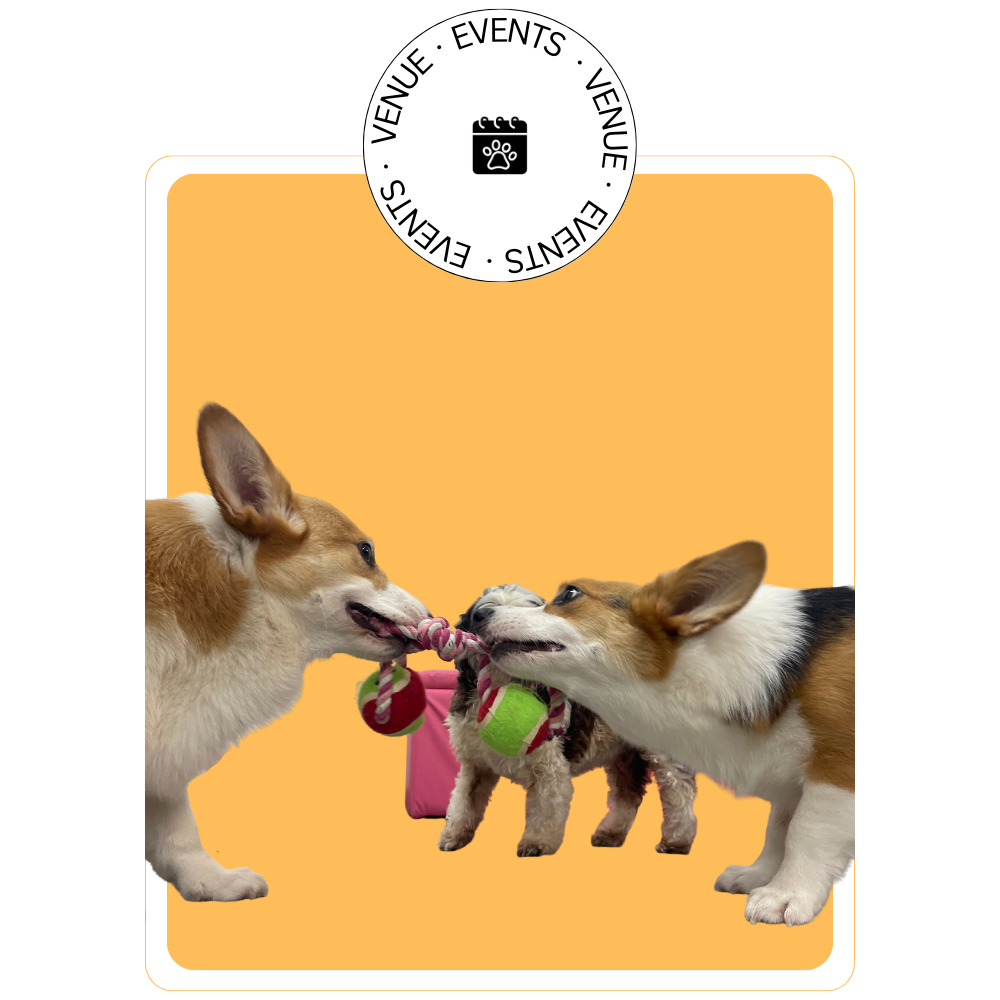 A fuss-free venue for all your occasions. Our space spans over 900 sqft and can cater to 20 people and 20 doggies comfortably. Have an event coming up?

Best doggy day care! Revy has been going there since he was little and he absolutely loves it. The whole team is amazing, they take such great care of the doggos, they have so much fun and he always comes home tired and happy. As a single dog mom it was a huge help to have the Doggie Retreat Team available to help. Thank you Esther and the whole team! We're going to miss you guys!
Lauren Larose
Best doggy daycare in Singapore! Our dog Raffles went to daycare and boarded with Doggie Retreat for just under 3 years and it was like his second home. They even went out of their way to look after Raffles for us for a couple of weeks when we relocated to Australia recently. All the staff are genuine dog lovers and gave our fur baby so much love, attention and care. The team kept us up to date via WhatsApp with so many photos and videos which made our day! The doggy bus drivers were always very punctual and Raffles loved riding in the front seat! When the spa opened, Raffles had 2 grooming sessions and it's the most handsome he's ever looked! We cannot thank Esther and the team for all they have done for us and couldn't recommend them more! See @lifeofraffles on Instagram for all the fun times he had with his pals!
Laura Sammut
Esther and her team looked after our dog Tilly regularly for the entire year we lived in Singapore. They showed Tilly genuine love and care. They also looked after Tilly for the period we had left Singapore and were waiting for Tilly to get a spot in Australian quarantine (about 3 weeks) which included taking Tilly to her vet appointments. The daily updates and photos were very reassuring! Couldn't recommend Doggie Retreat more highly. We were very lucky to find them!! Thank you so much.
Elise Brown
Best doggie daycare ever! Cooper has been going three times a week for the last 2 1/2 years and as soon as we say "daycare" he gets full on excited and is rushing down to wait for the doggie retreat school bus. The drivers are super friendly and they love all the doggies. I'm also always amazed how punctual they are. When Cooper is at the daycare, we receive lots of photos and video updates and you can see how much he and other dogs like it to be there. They also do trips to the beach and take them out for walks. Price is super fair and the service and communication with the owners is excellent. Can 100% recommend!
Alexander Kador
Doggie Retreat has been an amazing school for our dog during our time in Singapore. The team there do an amazing job of looking after the dogs and ensuring they are socialised responsibly. Not only that, they foster an amazing community amongst the owners. When we departed Singapore, the team really went above and beyond to assist us! Thank you Doggie Retreat!
Joseph Kuk
I cannot recommend Esther and the Doggie Retreat more! They are world class!! It is no wonder they have such a long waitlist to join. The genuine love, care and professionalism they offer is amazing. You just need to look at Coopers IG @itscooperdoodle to see how great a time he had at Doggie Retreat. We have since moved home to Ireland, and Cooper misses his school so much! Lots of Love to Esther and the Doggie Retreat team <3
Neil Cole